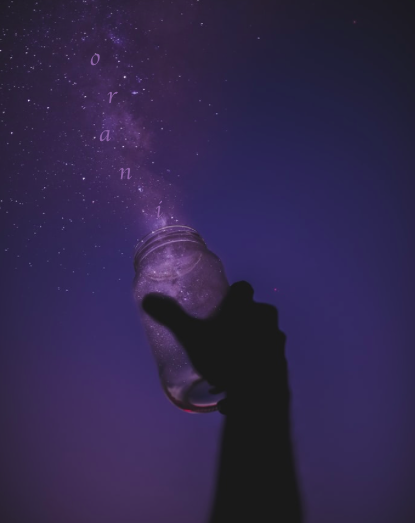 make a wish on whispered stars



What is home?

The star child wonders if it is her childhood mountain top where she thought she could see the entire world with her silver eyes as she stood between her parents. The fresh air, the smell of pine.

Or, she wonders, if it was the land where she landed, injured and broken and nursed back to health all the same. Beside a river bank, wildflowers of lavender surrounding her. A place with friends, where her fracturing family was long behind her.

Or if her home had been with Jay, once upon a time ago, star crossed as they were, she cared for the bronze stallion once, before he left, before Cern, before Jacob, before she left too. He brought her roses, their owl friend.

When the wind comes, she opens her eyes and sighs into it. It tastes like saltwater and sand. It purges her tongue and she forgets all other tastes of lands aside from this one now. "Mom, are you watching?" Jay chirps happily as he dives into the waves. The varnished mare's laughter is like smoke, leaves her lungs and is gone in the air. "Very good," she encourages like any dotting mother does for her son. Her son loved the ocean. The first time he saw it, he was drawn to it, in much the same way Orani had been, when she had been his age, but she thinks her love has started to die, to lose itself as the sand she places in her hour glass (her mortal hour glass) grows heavier and heavier, more and more. Jacob has time, he has so much time. (For broken hearts, for love, for laughter, for tears, good times and bad.) He has time for it all and Orani is so thankful for that.

Orani laughs as Jacob continues to dance amongst the waves. She doesn't tell him that he reminds her of her own mother, with that carefree joy and reckless abandon. But she thinks about it, her pale mother who never left, but was never felt like she was there. There was a time when they were all together, when they were happy.

She can be happy now, she thinks, likes to think anyway. She can be happy now.

She can be.

I promise.

She can.


@
Salem