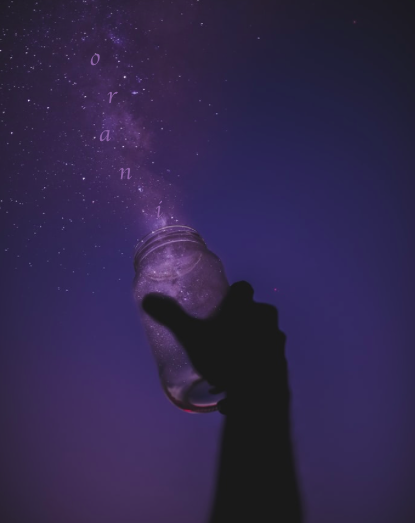 make a wish on whispered stars




She has had her time to be something. Now, she feels so old, can almost hear her bones creak beneath the weight of her own slender frame. She has become a mother. Orani was forced with the child, she watched her belly grow with life, and then gave birth to the miracle that is her son. Her bright, beautiful son. The moon child has felt her youth for life slip into the belly of Jacob. She feels old, tired, worn. She has lived too much of this life for someone who is still so young. It feels like it has stretched on for an eternity, for eons and onwards.

But, as quickly as she thinks of how long forever is, Orani is reminded with the beat of her heart that she is so incredibly mortal. She has come to Liridon because she cannot bare to sit within the confines her birth home. So what does she do?

She goes to her mother's.

Orani is hardly alone though. She has Jacob, she has the legacy family. She has friends. She is not alone. The star talker vigilantly repeats this mantra every time she thinks the walls are closing in and she cant remember who she is anymore without someone to tie herself to.

It is—quiet here. The weather is warm and the only sounds she hears are the bird signing and the rustle of trees as evergreens fumble together like award first dances. It is almost, sad. There had been a time in Orani's life when she would have taken off, desperate for friendship, hungry for it even. Have flittered from conversation to conversation like a honey bee to flower. But, as it is, things were different now.

In the end though, Orani is here and that has to mean something. Here of all places, where she grew up hearing the tales of Michael the Dreamer King and Mitchell the vampire that her mother befriended. Phantom, the shadow king. Tales of Ilir, always of Ilir. These stories feel like nothing more than urban legends, myth. She knew her mother's love of exaggerations and Orani questions anymore what the truth was. She had said she loved their father, but in the end, when he left, when they all left, she had bedded with another man. The star talker can hardly fault her for such a thing, no matter how much she wished too. Jacob was not Jay's, not matter how much she wished it to be so. No matter if she named him for her bird. Jacob would never be Jay's, Orani had left him behind and turned to Cern. She was no better than the one she runs away from for disloyalty.

There is a storm on the horizon, and Orani is unphased. Jacob is safe with Mina and Maren, she needed to see Liridon for the first time alone, unable to explain what it meant to her. The moon child had been so sure of Liridon's place in her life when she had been small, (bedtime stories and day dreaming.) But, now she was here, and Orani isn't quite sure how it fits in anymore, how she fits in.

Orani always liked the hours before the storm There was something thrilling and exciting and alive about it all. The tension and humidity in the air sent apprehensive shivers down cerulean spine. There was something loud and wild and free about a storm coming. She remembers when she had been small, racing to the top of their mountain hope desperate to catch the lightning in the clouds, only to be dragged back down by her father, concerned for her safety. So concerned for her safety he left.

Orani is not bitter.
But the hollow hole in her heart will not be easily filled when it was dug by the man that was supposed to love her the most.

Silver eyes drift upwards and she loses herself in the storm sure to come, waiting for the thunder, the pounding rain. Let her thoughts drown, drown them all.



{image by Javardh on unsplash}